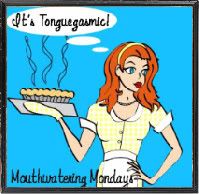 This week I'm sharing my recipe for my veggie quesadillas. This is another super quick recipe that my boys love.
NOTE: I had an awesome photo of them but my camera seems to have eaten it.  Sorry….
INGREDIENTS
Whole Wheat Quesadillas
1/2 Bag of Green Pepper, Red Pepper, Onion mix (found in frozen food section)
2 cups shredded cheese – Mexican or Nacho varieties
1 avocado, sliced thin
PAM non-stick cooking spray
Salsa/sour cream optional
PREPARATION
Place 1/2 bag of peppers/onion mix in a small non-stick pan; heat through. While heating, slice tomatoes and avocados.
Spray second pan lightly with non-stick cooking spray. (if you have a grill top, you don't need cooking spray) Place first quesadilla in the pan. Burner should be set to a medium heat level. Cover evenly with shredded cheese. Top with portion of the onion/pepper mix, sliced tomatoes and avocado slices. Lightly sprinkle additional cheese and cover with second quesadilla.  After about 1 minute, flip using large spatula.  Once cheese is melted you can use a pizza cutter to cut into triangles.  Serve with salsa and low-fat sour cream.
TOTAL COOKING TIME: 15 Minutes
SERVINGS: 4